About DCRAC
Transforming financial lives in Delaware since 1987!

For more than 35 years, DCRAC's expert staff and volunteers have held the First State's big banks accountable and continues to work toward a Delaware in which everyone has the financial services they need to thrive.
Founded to realize the promise of an accessible, community-centric financial system, DCRAC provides low- and no-cost services that enable Delawareans to untangle and take charge of their financial lives. We integrate legal and financial services with community education and advocacy so low-wealth clients can manage and secure their own financial futures and thrive within mainstream banking and legal systems. We ensure that everyone who walks through our doors has the necessary services, resources, and knowledge to access credit, capital, and legal support. In Delaware, we're also the only group making sure the big banks that our state economy is built around give back to the community—and we've been doing that since 1987.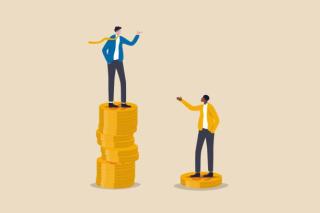 For too many Delawareans, generational poverty leads to persistent issues with achieving financial stability, building wealth, and learning to navigate and trust legal and economic systems—especially when too many systems are designed for exclusion and extortion. In a small state home to so many of the nation's largest financial institutions, such inequity is unacceptable, and the federal Community Reinvestment Act is one route toward changing that.
Today, we are building a just economy by creating institutions that offer legal, financial, educational. and banking services our affluent neighbors take for granted to any one who needs them.
Ab​out the Community Reinvestment Act​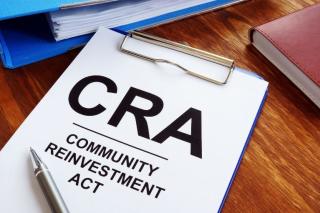 To realize our vision of a Delaware in which every individual and household can access legitimate, mainstream banking and legal services to achieve financial stability and build wealth, regardless of income or credit history, we need to operate on both individual and systemic levels—but our goal to enable low-income Delawareans on their wealth-building journeys remains consistent across all our work.
DCRAC's ultimate goal is to build institutions and service hubs that address the unique and acute financial needs of low-wealth households and business owners—offering every Delawarean access to the same opportunities that their higher-income neighbors never have to think about. Whether introducing established solutions into our services or creating new ones, DCRAC serves community members on their wealth building journeys. We further advocate for removal of barriers to economic mobility at the systemic level—as well as work to remove them for the individuals who seek our assistance.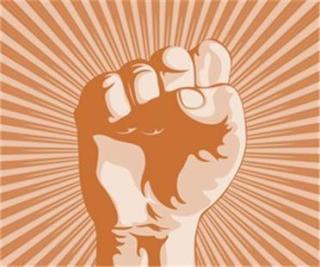 In a state beholden to big banks, DCRAC is a singular force working on behalf of anyone that mainstream financial systems too often leave out since 1987. With a full-time staff of just six, we have long punched above our weight in offering comprehensive services no one else in Delaware can—including suing the State of Delaware itself for failing to help residents who lost their homes to foreclosures.
Together, we serve over 6,000 clients annually, including 3,600 Money School students, 2,000 SSCFCU depositors, and 400 visitors to DCRAC Law. Our client base also continues to grow, mainly thanks to sheer word-of-mouth advertising, as does our donor base. Today, more than a third of our organizational funding comes from groups that have borne the brunt of our public comments—testament to both our fairness and effectiveness.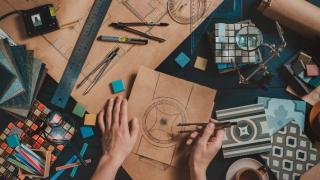 At its core, DCRAC is an organization committed to creating the solutions our clients need. Notably, even as many other Delaware organizations explored and then shelved plans for credit unions after realizing that serving the low-wealth community is not profitable, we took a different tactic. We received the only federal credit union charter granted in the entire country in 2011, and the following year launched Stepping Stones Community Federal Credit Union, which was capitalized with just $50,000. By 2023, we are capitalized at $600,000—and counting.

We continue to build and nurture a diverse, dedicated team that shares a deep commitment to DCRAC's vision, mission, purposes, and core ideals. Our agenda for excellence remains deeply rooted in a commitment to fairness, equity, and equal opportunity, and we are an effective and efficient organization capable of achieving even more in the future.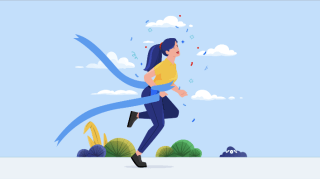 We have come a long way since our 1987 founding. In nearly four decades, we've grown to provide thousands of clients every year with wraparound, direct services to untangle their most complex banking, tax, probate, and homeownership issues. We're also home to one of Wilmington's newest federal credit union, where anyone with $5 to deposit and a Wilmington connection can bank, and which led the charge in 2020 to ensure small businesses and borrowers had access to Paycheck Protection Program loans at the height of the COVID-19 pandemic.

One of the chief lessons of the pandemic, however, was that even as we teach our clients to save for liquidity, emergency, and opportunity, we as an organization needed to do the same to ensure our own financially sustainable future. We have always been a high-performing, well-run, deeply transparent organization—but we need to build our balance sheet to best serve our clients.

Looking ahead, we are conducting a $5 million enterprise capital campaign to transform the financial opportunities we provide to Delawareans. This model for philanthropic funding treats long-term, flexible capital as high-value fuel for fulfilling social and economic missions—in this case, to allow Stepping Stones Community Federal Credit Union to leverage up to $50 million in deposits and serve the unique needs of our community.

As the whole philanthropic sector re-assesses its structures, grantmaking practices, and investment strategies, we believe "philanthropic equity" or "net asset grants" will best serve our funders and clients alike—and strengthen our enterprise to continue to advance racial equity, deliver social services, and address enduring economic disparities.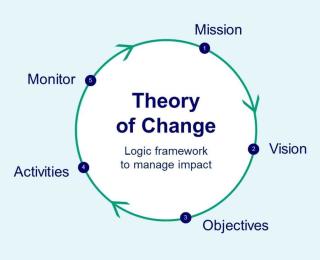 We are grounded in the belief that our provision of key systemic supports and services will enable our clients to untangle their financial lives, find economic security and stability, and build or shore up intergenerational wealth—an enduring solution for an endemic problem, with ever-expanding effects.

Many complex factors—historic, societal, economic, and more—contribute to the racial wealth disparities and inequality of access that have built our current society. We recognize that individuals, families, and businesses facing barriers to economic mobility need the same structural supports that the affluent take for granted—legal counsel, financial education, banking services, and consumer protections—yet have far less guidance in navigating these essential spaces.

That's why we offer interventions that address the root structural problems behind systemic discrimination and connect clients to financial, legal, and other critical services at low or no cost. Furthermore, as we engage with the barriers to their economic mobility, we are better prepared to effectively advocate for public policy addressing these issues.

Our work transforms financial lives for those we touch, and that in turn allows whole families, neighborhoods, and communities to share their success.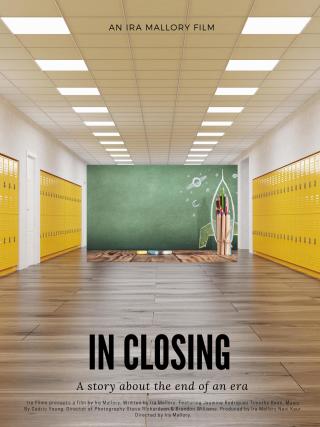 People who aren't disinvested themselves don't always realize that everyone has a need for affordable legal and banking options that don't prey on already vulnerable consumers. We are that resource for our clients, connecting low-wealth Delaware families with an expanding financial safety net. That goes beyond just being credit union members—our work also connects people with ethical loans, quality financial education, and legal counsel for their thorniest financial issues. Without us, many more vulnerable Delawareans would be abused by or excluded from institutions that weren't built with their interests at heart.

A fifth of Wilmington residents are un- or under-banked—even more have zero net worth or less—and they can lose up to $3,000 a year on exploitative financial services like payday lending. If even a fraction of these neighbors joined the mainstream financial system through an institution like Stepping Stones Community Federal Credit Union, imagine what that would add to our economy!
Annual Reports & Financial Filings
Year
July 1, 2022 - June 30, 2023
Annual Report
Annual Audit
Form 990
July 1, 2021 - June 30, 2022
Annual Report
Annual Audit
Form 990
July 1, 2020 - June 30, 2021
Annual Report
Annual Audit
Form 990
July 1, 2019 - June 30, 2020
Annual Report
Annual Audit
Form 990
July 1, 2018 - June 30, 2019
Annual Report
Annual Audit
Form 990
Members of the public have a right to inspect DCRAC documents that reside in the public domain without providing a reason. Documents may be reviewed in person at our office. Should you require copies and/or delivery of public documents, we recover our cost of reproduction at $0.15 cents per page and postage based on the mailing cost.
Please direct document requests to Rashmi Rangan
600 South Harrison Street, Wilmington, DE 19805
Tel: 302-298-3250, Email: rrangan@dcrac.org
Please note: Client privacy, confidentiality, and grievance procedures apply to our efforts at openness and transparency.